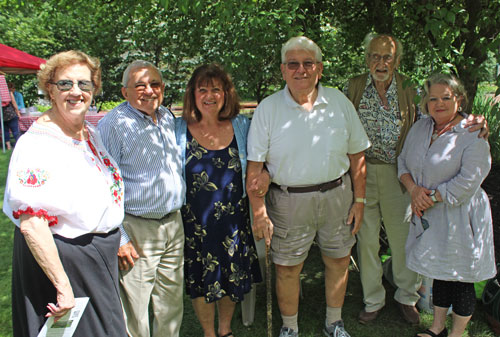 Each year the Hungarian Cultural Garden puts on a free performance featuring the music of Franz Liszt for the community. The June 23, 2019 performance featured world-class performances and perfect weather.
Hungarian Cultural Garden president Carolyn Balogh began the program with a welcome and introduced Andrea Meszaros who led the singing of the US national anthem and the Hungarian Himnusz.
The Consul General of Hungary in Chicago, Mrs. Zita Bencsik also spoke.
Vera Holczer-Waroquet, founder and director of the Aurora School of Music introduced the artists who performed on a grand piano in the Garden (and on violin and vocals)
See photos and videos of the entire Hungarian Garden event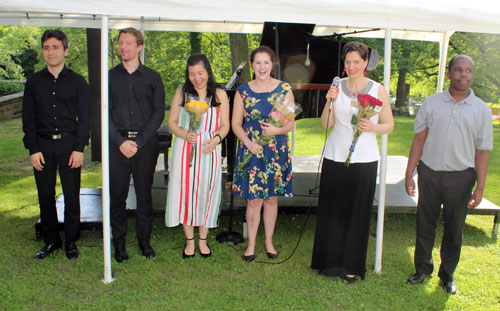 This was another outstanding performance by Vera Holczer and the Aurora School of Music students and teachers. Congratulations to the Hungarian Cultural Garden for bringing this event to the community for free.